There are all sorts of software applications available to users. Whether it is for business or personal use, no matter what your goal, there's an app for that. Here are 21 examples of popular application software.
What is application software?
Application software is a computer program that is designed to assist users in performing tasks on their computers. It is designed to be used by non-technical users and they are responsible for performing specific tasks for the user.
There have been numerous versions of software for the PC. It's a fantastic approach to get things done.
There are different types of application software. Desktop applications are installed on your computer. Mobile apps are installed on smartphones or tablet devices. Web-based applications are accessed using a web browser such as Firefox, Microsoft Edge, Google Chrome, Brave, etc.
Server-based programs run remotely from somewhere else and they make it easier to work because you have all the tools you need without having to leave what you were doing before.
Examples of application software
---
Whatsapp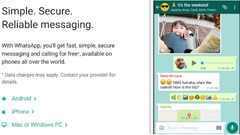 WhatsApp Messenger is a free cross-platform communication software that lets you send messages without having to pay for SMS. WhatsApp Messenger is accessible on iPhone, BlackBerry, Android, and Windows Phone phones.
iTunes
It's an Apple Inc. product that can play, download, and organize digital music and video downloads on personal computers running the macOS or Microsoft Windows operating systems. The iTunes Store is also available on the iPhone, iPad, and iPod Touch.
Netflix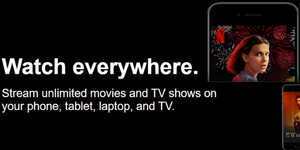 Netflix is a video streaming service based in the United States. It's a worldwide network that enables you to watch TV shows, movies, and documentaries online. You can also create your own personal list of favorite films.
Amazon Prime Video
Amazon created, owned, and ran Amazon Prime Video. It is a video-on-demand service based in the United States that was developed, owned, and operated by Amazon. Prime Video is a selection of Amazon Studios original content as well as licensed acquisitions included with Prime membership that offers television shows and movies for rent or purchase.
Adobe Photoshop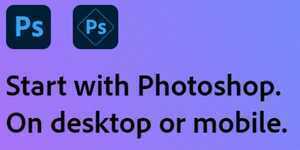 Adobe Photoshop is a vector graphics editor developed and distributed by Adobe Inc. for macOS and Windows.
It is used for crafting layouts for web, print, and mobile devices, Image editing and compositing. It helps in creating project prototypes. It is very useful in designing visual effects and so many other works.
Instagram
Instagram is a photo and video-sharing social networking service owned by Facebook, Inc. It was created by Kevin Systrom and Mike Krieger, and launched in October 2010 on iOS. A version for Android devices was released a year and half later, in April 2012, followed by a feature-limited website interface in November 2012.
Telegram
Telegram is an instant messaging and voice over Internet Protocol software that runs in the cloud. Telegram client apps are available for Android, iOS, Windows Phone, Windows NT, macOS, and Linux. Users may send text messages as well as pictures, videos, stickers, audio files of various types.
Skype
Skype is a software that specializes in video chatting and voice communications between computers, tablets, mobile devices, the Xbox One console, and smartwatches over the Internet. Skype also offers instant messaging services. Users may send both text and multimedia messages. Free voice and video calls can be made using VoIP technology on Skype. Users can add other Skype users
Spotify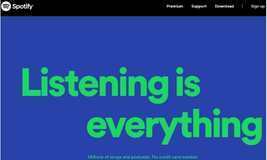 Spotify is a Swedish music streaming service created by Spotify Technology, located in Stockholm. The firm licenses content from record labels and media companies under digital rights management. Spotify is a freemium service with basic features available for free with advertisements or automated music videos, while premium services such as higher streaming quality and music downloads are offered for a fee.
Microsoft Office
Microsoft Office is a collection of desktop productivity software that includes Microsoft Word, Excel, PowerPoint, OneNote, etc. Both Windows and macOS versions are available. Office 365 is a subscription service that gives you access to the most recent versions of the applications as well as other cloud-based services such as OneDrive and Skype for Business. The programs are designed to work together seamlessly.
Google Drive
Google Drive is a file storage and synchronization service provided by Google. It allows users to store files in the cloud, collaborate on documents, spreadsheets, and presentations with others, and modify them. Users can save 15 GB of data for free using Google Drive. Paid plans give you additional storage space as well as extra features such as increased collaboration, security, and data recovery.
Apple iWork
The iWork suite is a collection of productivity applications produced by Apple Inc. A presentation program; Pages, a word processing and page layout program; and Numbers, a spreadsheet application are among the applications included in the package. iWork is available in two versions: desktop and mobile.
VLC Media Player

VLC Media Player is a media player that can play all kinds of files with multimedia. It supports video and audio playback, subtitles and playback, as well as a digital TV tuner and streaming over networks.
VLC is among the top media players you can play any kind of video including TV shows, movies to music videos, and much more!
VLC is also able to be utilized to play Blu-ray or DVD player.
The interface for users is basic, it is very simple to use for everyone. The good part is that there is no ad on this app. Therefore, this is great for those who want a completely free experience.
Windows Media Player
Almost all of us have used Windows Media Player as our first media player in a computer. It is a software that plays audio and video files on your PC.
Windows Media Player's name Windows Media Player is derived from the initial name of the software it was originally referred to as "Media Center".
The most recent version Windows Media Player was released in 2005 following Microsoft purchased Napster and launched the initial version Windows Media Player to its users.
Windows Media Player is used by those who want to play video or music on their personal computers.
Adobe Reader
Adobe Reader is a program that helps you to view, print, and comment on PDF files. It's the most widely used PDF viewer, but it isn't the only one accessible. Adobe Reader runs on Windows, Mac, and Linux platforms.
Google Chrome

Google Chrome is a free internet browser that's available on many different platforms. It was first released back in 2008 and has been used to browse the web since then, allowing you access all of your bookmarks with ease as well other services such Gmail or YouTube through its user interface (UI).
The user can interact with websites faster than ever before thanks to this new browser. It features speedy tab loading and automatic synchronization, so you don't have worry about losing your place or having multiple tabs open at once!
Video Games
Video games have been around for decades and they are still one of the most popular forms entertainment. They come in many different styles, from racing or fighting to strategy adventure tales where you must solve puzzles on your journey throughout this virtual world.
It's hard not fall head over heels when there is so much variety available!
Antivirus
Antivirus software is a program that helps to detect and remove malware on your computer. It prevents malware. Antivirus software was originally created to detect and eliminate computer viruses, although it has evolved to include other types of malicious software.
Paytm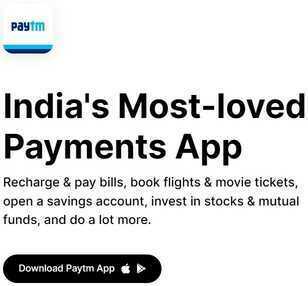 Paytm is a digital wallet services provider founded in 2010 and headquartered in Noida, India. Vijay Shekhar Sharma began the firm in 2010 and launched it in 2011. The company provides a mobile payment system as well as a digital wallet that may be used to make online and physical payments. Paytm is available in ten Indian languages, including
Binance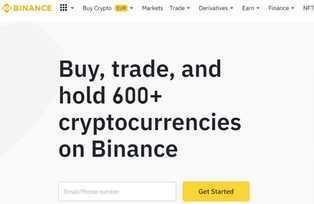 Binance is a cryptocurrency exchange platform led by Changpeng Zhao that launched in 2017. The company is based in Malta and has offices in Japan, Taiwan, and Hong Kong. Binance provides traders with a variety of digital assets including Bitcoin, Ethereum, Litecoin, and Binance Coin.
Google Podcast
Google Podcasts is a podcast player and discovery tool created by Google. It's available on Android and the web. Google Podcasts is a free podcast app for Android and iOS that allows users to listen to podcasts on the move. The program includes features such as integration with Google Assistant, automatic new episode downloads, and customizable playback speed.
Conclusion
These are just a few examples of the many different types of application software available. Each has its own unique set of features and functions, so be sure to choose the one that best suits your needs.
For system software examples, check out this article.